Ever wonder how people really connect these days?  Here are the numbers: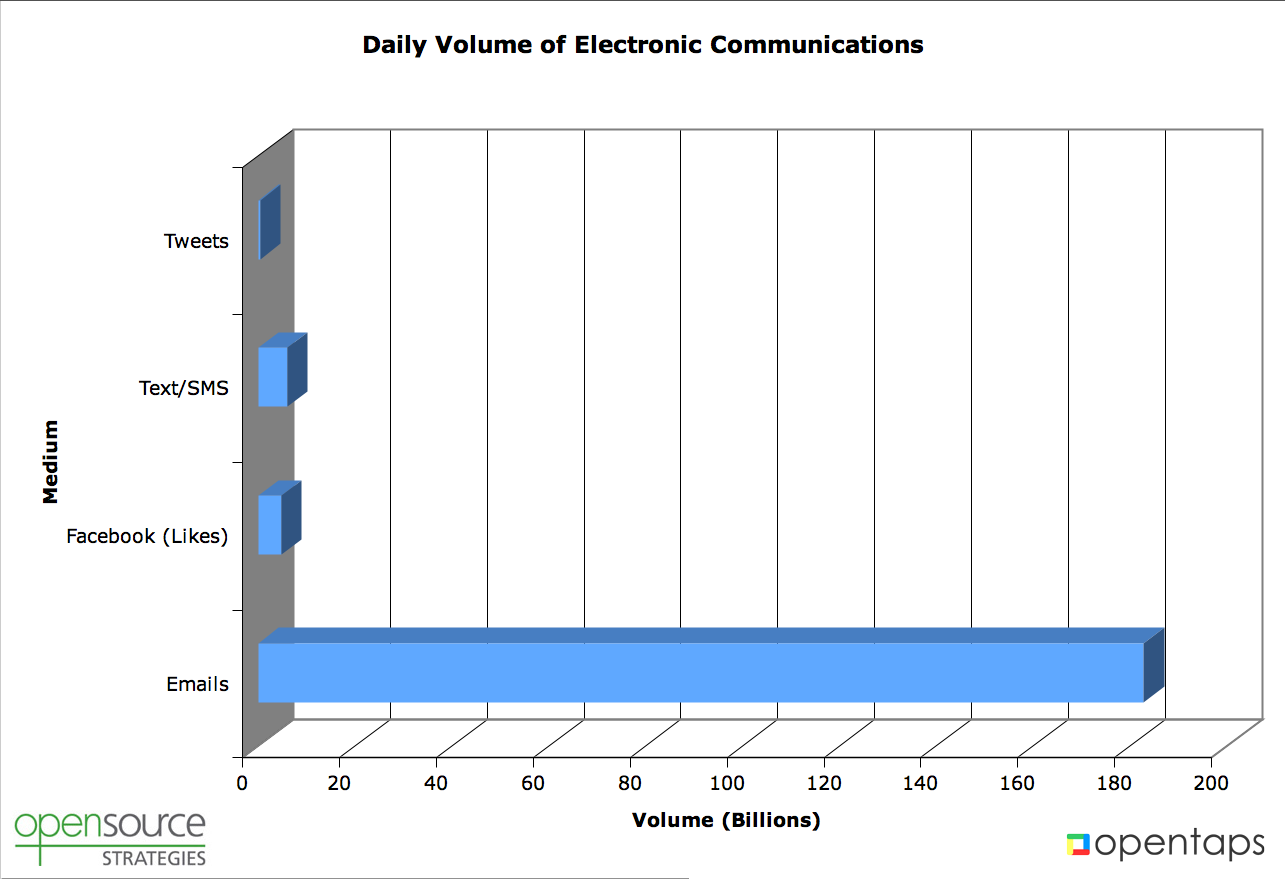 Emails: 182.9 billion per day
Text: 6 billion (Note: this is declining.)
Facebook: 4.75 billion Likes
Twitter: 0.5 billion
Even with Facebook, Twitter, Pinterest, Instagram, Tumblr, old-fashioned email is still how most of us connect online most of the time.
Sources: radicati (emails), Expandable Ramblings/Facebook (Facebook), Forrester (text/SMS), Twitter (tweets).