Thanks to Stalyn Chavez of BokSoft in Peru, who has been working with opentaps since version 0.9, we now have new translations of opentaps CRM and Financials to Spanish.
Here's what the Spanish translation of opentaps CRM looks like: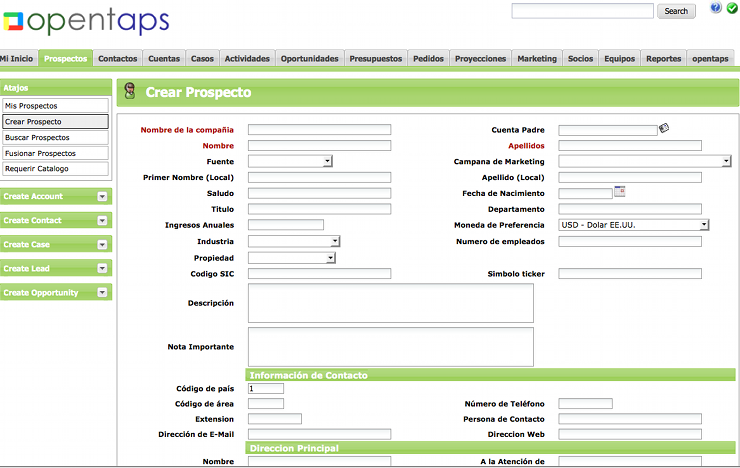 And here's the Spanish version of opentaps Financials: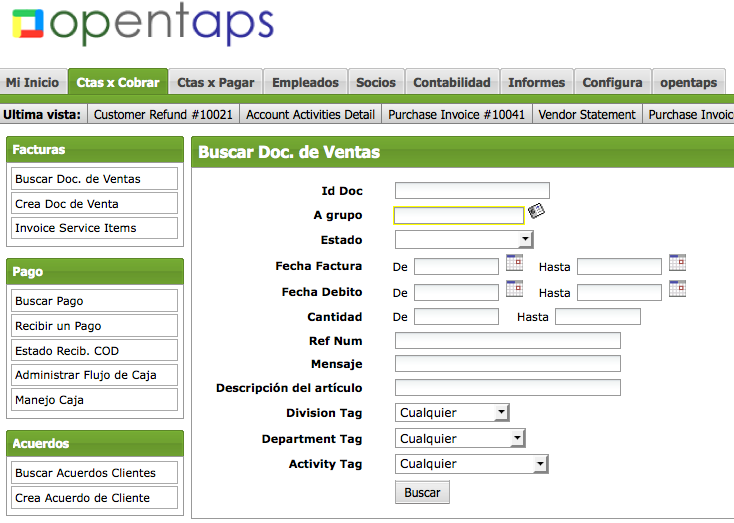 They are now part of the git repository for developers and part of the opentaps Professional Edition.  If you are using opentaps in the Cloud or have the opentaps Update Service, they should be available shortly.
Muchas gracias, Stalyn Chavez!