A few months ago, I wrote that our #1 goal for opentaps Open Source ERP + CRM was Easier: "I want opentaps to be easier to use, easier to set up and configure, and easier to customize and build on top of." As an example of this, let me show you an easier way to load your company's data into opentaps.
In the upcoming version 1.5 of opentaps, the Data Import module will playing more active role for uploading your data and setting up opentaps.   You will see it with this icon when you log into the opentaps console: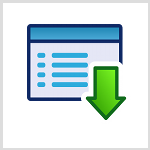 Logging in, you will see this main screen: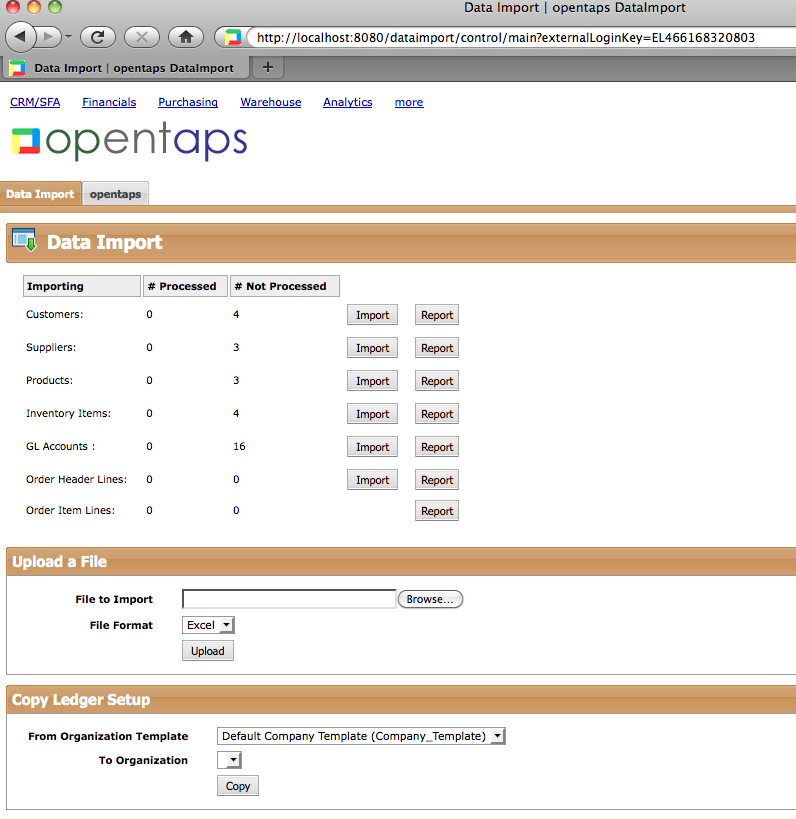 This screen has three functions. The top portion allows you to import data into opentaps from "bridge tables," and you can also get reports in either PDF or Excel format about your imports, including the status.   For example, here's a report which shows how the import of your customers went: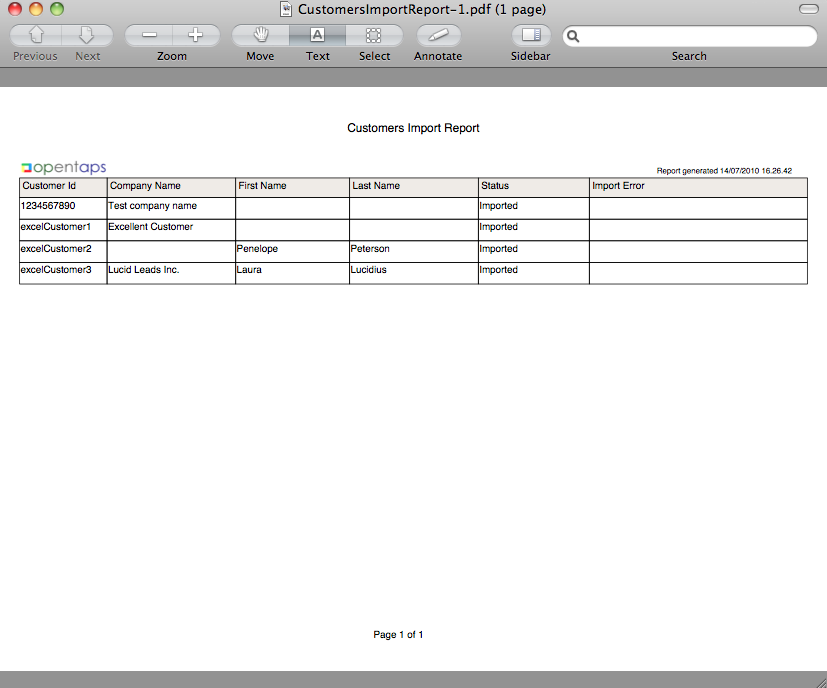 The second part allows you to upload your data in Excel spreadsheet format, with products, inventory, customers, suppliers, and GL accounts in separate tabs like this: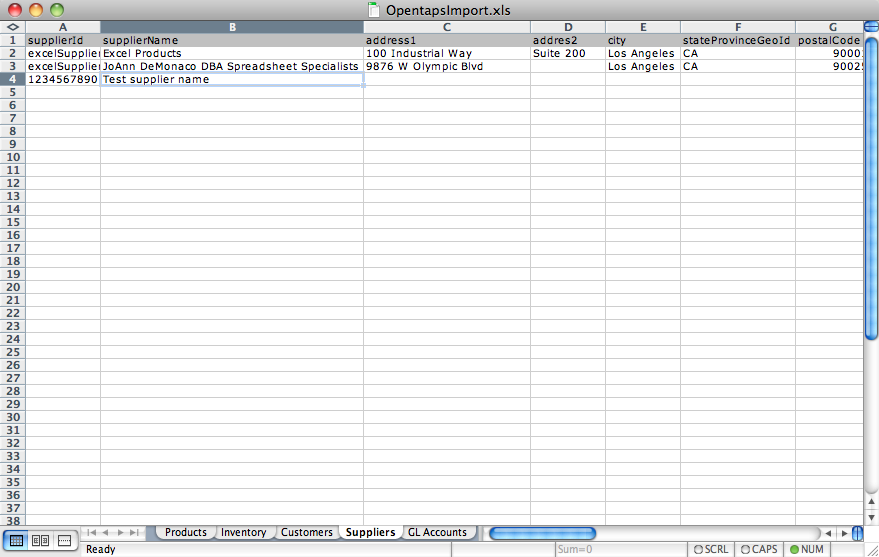 The third part allows you to copy an existing chart of accounts set up from a template to any organization which does not have an accounting set up yet in the system.  For example, you can create a new organization in the system and then use a pre-configured accounting template for it.
All of this is available right now from the development version of opentaps at gitorious, and we will be making a milestone release of opentaps 1.5 for everybody soon.